"She is clothed with strength and dignity; she can laugh at the days to come."
Proverbs 31:25
We exist to create connection opportunities and community for all women of KCC to grow spiritually and to share Jesus with others. The women of KCC come from all walks of life. Here you will find women in all stages and seasons. Our goal is to encourage and lift each other up.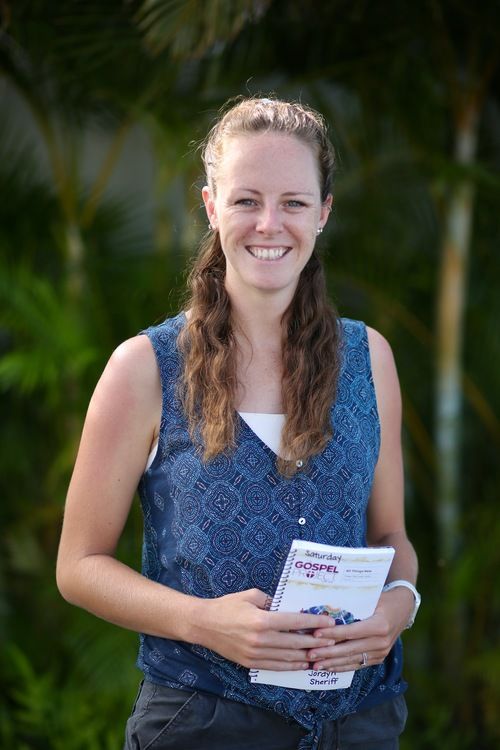 Mia
CrossFit Coach & College Rep
"KCC is not just a church that people go to on Saturday or Sunday, but they're a family. This ohana has helped me grow stronger in my faith and helped me to understand what Christ meant by being a light to others."
"When we were searching for a new church, KCC just felt like "home". Everyone was so welcoming and quick to get us plugged in and connected. I really feel like I've grown a lot spiritually from the sermons, classes, ohana groups, and Bible studies. I've also been challenged through serving in different ministries by using my gifts/talents which has been a joy."
"Despite moving during the COVID-19 pandemic, the KCC ohana welcomed me in from my first day. Each week I feel like just as much as I teach the keiki in Sunday school, the keiki teach me!"
"BE STRONG AND PROVE YOURSELF A MAN. AND KEEP THE CHARGE OF THE LORD YOUR GOD TO WALK IN HIS WAYS." -1 Kings 2
Men often find themselves with few friends and even fewer friends they can be honest with. Our desire is to change that reality. When men meet together, we grow together, and become better leaders in our homes and communities.

Our men meet for Bible study, fellowship, surfing, accountability, mentorship, Iron Man groups, and Fatherhood groups. Some meet early before work, some meet up on the weekends.
This is a ministry to 18-29 year olds who are invited to join us...whether you are college, career, military or just trying to figure it all out, we would love for you to join us as we seek to grow our faith in Christ together! From Bible Study to monthly dinners, we love connecting and growing together!