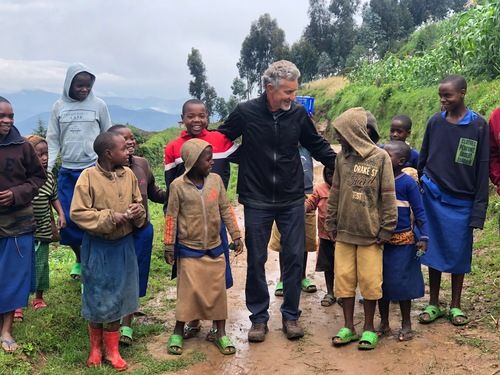 Pastor Perry has a passion for helping the poor, whether in body or in spirit, believing that a community's greatest needs are spiritual, and that meeting physical needs is often the pathway to meeting the spiritual ones. In addition to his ministry in Kailua, he has led and taught at pastors conferences in Uganda and Russia, established a sponsorship program for orphaned and impoverished children in Uganda as well as raised funds to build and fund five Christian schools in East Africa.

Perry is deeply committed to discipleship and for over 30 years has taught theology and spiritual formation courses in the churches where he has pastored, and for nearly 20 years has worked with our three and four year olds in our church's AWANA Cubbies program.
Associate Pastor - Worship
Josh started serving at KCC in 2014 and is passionate about raising up other believers to operate in their gifting. In addition to leading KCC's intergenerational worship since 2014, he has developed a discipleship-based, worship ministry that has raised up and launched countless worship leaders around the country. He also leads the Young Adults ministry. He has been writing music, leading worship, and preaching for over twenty years. He graduated from Vanguard University (B.A. in Religion with an emphasis on Leadership and Ministry), and is currently pursuing a Masters of Divinity at Tozer Seminary.
Pete has overseen the youth ministry since 2015. Prior, he and his wife, Liz, volunteered in KCC's youth ministry as leaders from 2011. Pete is passionate about intergenerational discipleship through shared reading of God's Word. Understanding that fruitful ministry happens through relationships centered around Jesus, Pete eagerly desires and leads kids, students, and adults to engage together at church and throughout the week in Scripture.

Pete graduated from Southwest Baptist University with a B.A. in Psychology and is currently pursuing a Masters of Divinity at Tozer Seminary.
Childrens Ministry Director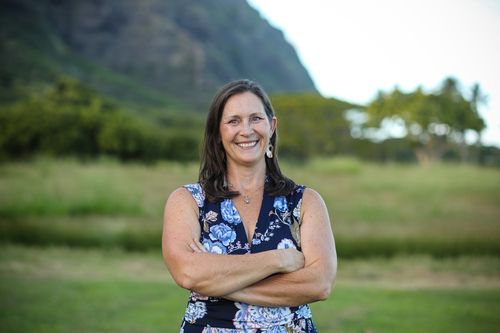 Angie is our Office Manager and so much more. In addition to keeping all our ducks in a row, she leads numerous Bible studies with women and youth, and brings love to our entire church as she pioneers new ways to connect with and minister to our ohana.

She graduated from the University of North Carolina - Chapel Hill with a B. S. in Business Administration. She also holds a Master's in Education from the University of Arkansas. Her husband, Brian, is a Marine stationed at MCBH Kaneohe. As a military spouse, she enjoys ministering to young spouses, stand-up paddle boarding, hiking, and seeing God in every place the military sends her.
Business Administrator | Facilities Manager | Treasurer
Don is our Business Administrator and has served at KCC for over twenty years. He oversees our budget, facilities maintenance, contracting insurance, IT and certain HR functions. Some of us call him the "Papa Bear" of our church as his tender heart actively finds ways to care for our church. He graduated from Alma College (B.A.) and Grand Valley State University (M.B.A.).

Connie is our Treasurer and doesn't let a penny go un-accounted for. She has served at KCC for over twenty years and diligently keeps the church above reproach financially as she oversees payroll, tax filings, bookkeeping, AR/AP, banking, and employee benefits. Connie attended Central Michigan University.
We have an amazing Governing Board that meets monthly to pray and seek Jesus to discern His leadership for the church. In addition, these elders and members-at-large provide spiritual oversight, continual prayer, and leadership for our congregation. Included on the Governing Board is Perry Alexander, Don Bache, Dann & Sherilyn Carlson, Michael & Julie Spake, Winfield Scott, Janis Lawton and Eric Abrams.